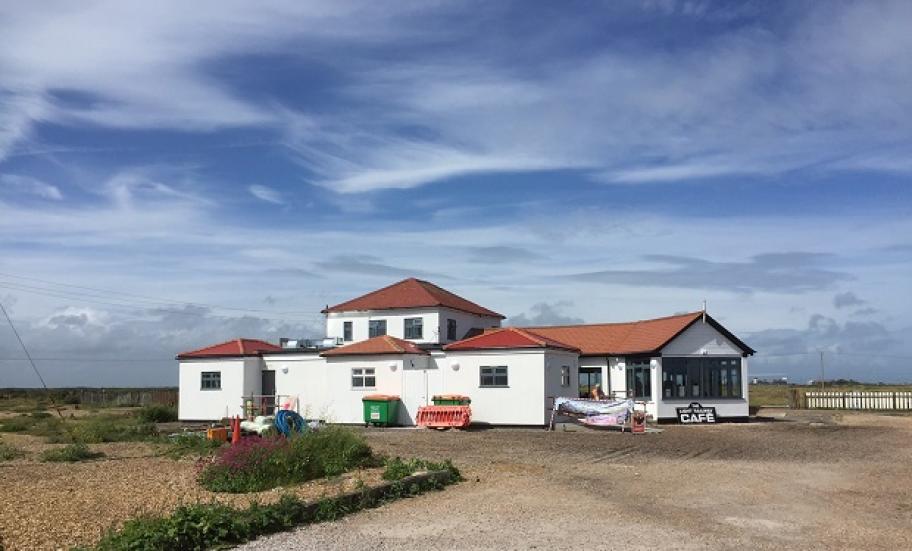 Rocking at RHDR End of the Line Cafe
Legendary rock star Roger Daltrey CBE and fellow railway enthusiast, Sir William McAlpine, opened the End of the Line cafe at Romney, Hythe and Dymchurch Railway earlier this month. Logic PM is extremely proud to have been part of this project. Take a look at the video below to watch the unveiling of the plaque and to discover why The Who frontman loves railways.
Working with RHDR on Dungeness has been a great opportunity for Logic to deliver a project as the client required, by the date they needed and within the agreed budget constraints we had agreed. With the initial main contractor going into administration two weeks into the project, we seized the opportunity to keep the impetus progressing and undertook the works through our sister construction company, Logic CP.
At the project completion ceremony our Director, Nick Baster, was complimented on the team and our willingness to successfully undertake the project, congratulated by the General Manager and Client Danny Martin and Sir William McAlpine and special invited guest, rock legend, Roger Daltrey.
Roger Daltrey - Clip SD from The looker on Vimeo.
Save
Save
Save