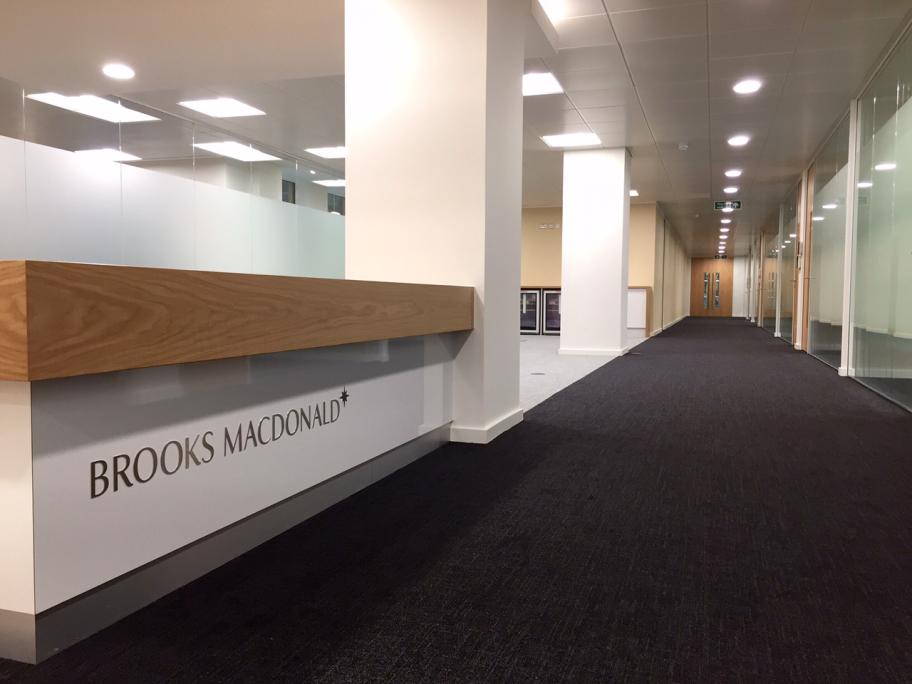 Office Fit-Out
Office fit-out relates to the process of making interior spaces suitable for occupation and is separate from structural work relating to the building fabric. In many cases, the base construction is completed by the developer while the final fit out is completed by a specialist firm appointed by the occupant.
Office fit-outs can take a range of different forms, depending on the degree of completion of the building and the requirements of the occupant. These forms include:
Shell and core
Category A fit-out
Category B fit-out
Turnkey developments
Shell and Core
Shell-and-core works usually cover the structure, cladding, base plant, common areas and external works. This type of fit out project may also extend to main reception areas, lobbies, staircases, toilets, basements, lift shafts, loading bays, car parking areas, etc.
Category A Fit-Out
A category A fit-out project generally relates to the level of fit-out that the tenant's space is completed to by the developer. Although there is no solid standard definition, a category A fit-out is generally expected to include:
• Raised floors and suspended ceilings
• Mechanical and electrical services
• Blinds
• Internal surface finishes
If the tenant that will be occupying the space has specific requirements, this may impact on the category A fit-out. In which case, the occupant may agree with the developer to contribute towards the costs of the category A fit-out. This arrangement can help to ensure that the space will meet their needs as tenant and can save wasted time and money further down the line.
Category B Fit-Out
Category B fit-out is the completion of the fit-out of the internal space to meet the specific requirements of the tenant. This type of project may include:
• Final finishes and branding
• Installation of offices, break-out areas and meeting rooms
• The fit-out of reception areas and kitchen areas
• Installation of specialist lighting
• Installation of ICT equipment and audio visual equipment
• Installation of furniture
In some cases, the developer may ask the tenant to carry out some of their more sensitive category A works during the category B fit-out phase so they may be at less risk of damage. In these cases, the developer would pay the tenant a sum equivalent to the cost of the works if they had carried them out themselves.
Turnkey Developments
A turnkey development is exactly that; everything ready for the tenant to turn the key and open the door. Turnkey projects provide the tenant with spaces that are fully fitted out and ready for use.
Again, there is no standard definition as to what a turnkey development project includes so it is important to ready contract documentation carefully and seek professional advice where necessary. A turnkey development contract should set out exactly what work is to be completed, by whom and should include a schedule of works where possible.
Any agreement to lease office space between landlord and tenant should clearly define:
• What comprises the shell and core built by the developer, including space provision in common areas
• What constitutes category A fit out to be installed by the tenant but funded by the developer / landlord
• What tenant equipment is to be installed in common areas
Category A capital allowances might also be a factor in your lease negotiations. You may also wish to discuss a rent-free period in place of a monetary contribution from the landlord / developer towards the tenant's fit out. It is worth keeping in mind that any rent-free period is usually triggered by practical completion of the shell and core works.
It's not unusual for a tenant to start fitting out their area before completion of the shell and core works. Some tenants find that part of their fit-out project actually includes rectifying problems in the developer's works. In order to meet the fit-out timetable and keep to the deadlines of the business, these works can be funded by the tenant with a view to making a claim to recover their costs at a later date.
Whether you have embarked on an office fit out project before or not, it's always good to have an expert on your side. If you are considering leasing and fitting-out a new office, speak to a Project Manager at Logic PM. As professional Project Managers with extensive commercial fit out experience, we can offer the advice and support you need to ensure your project is completed on time, on budget and truly meets the requirements of your business. Call 0203 397 7444 or email [email protected] for a free consultation to see if we can be of service to you.