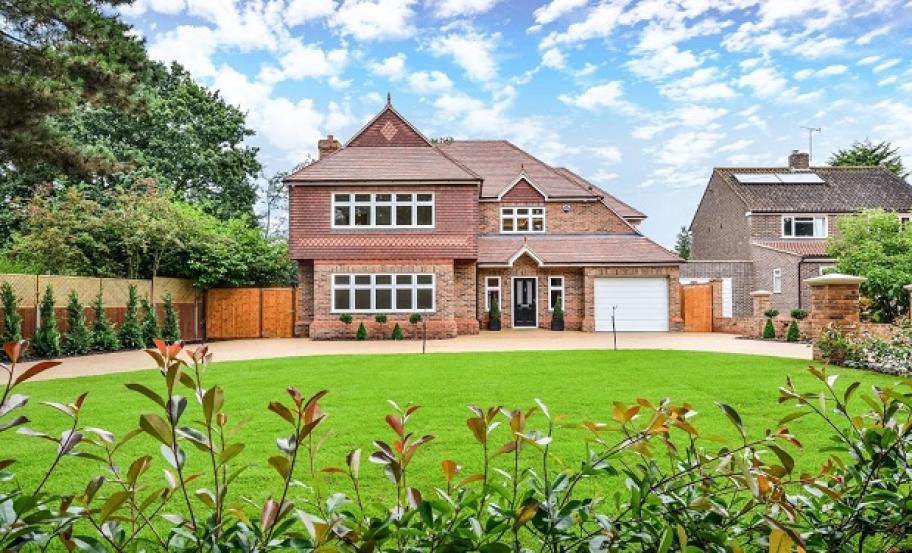 Luxury Private Home Case Study
Logic PM was appointed by the Client to act as Project Monitor on this new high end residential development scheme. Creating a new 5 bed private residence with a value £1.8M, our role was to ensure the Client (in this case the Funder) had their interests monitored in the property as construction took place.

To commence the appointment, Logic PM met with the Borrower to undertake the Initial Report assessing the viability of the scheme in line with RICS code for Project Monitoring. As part of our services we undertook a full review of the documentation submitted to date and recommended a number of clarifications for the proposed works. Undertaking this review in conjunction with the developer, we advised both the funder and developer on any potential subjects that required further clarification in order to comply with our report.

The report covers many aspects of the works but focuses on the project strategy and ensuring the Developer demonstrates a plan around programme, procurement, cashflow and insurances. It also checks the viability of the scheme to offer some reassurance to the funder that the project is financially viable as well as ensuring the project risks are assessed based on the current details provided.

Upon completion of the Initial Report, our appointment then moves into a monthly monitoring role ensuring works are progressing in line with the Contract Documents and that the valuation applied for by the Borrower is checked and certified prior to the client paying the invoice. We ensure the correct regulatory authorities are consulted during programme and make sure their inspections take place at timely intervals during the works.

Our monthly report cross references the funding agreement and loan value to the build cost and agreed funding facility. This ensures the works are not being front loaded to gain monies in advance of works being completed. The report also covers the subjects detailed in the initial report ensuring the procurement and contractual obligations are fulfilled.

At any point in the project the client is aware of progress on site from our photographic survey we also compile to further demonstrate our findings on site. We work closely with the developer to ensure the project is delivered in accordance with the specification and therefore the finished product should be in line with the initial valuation report.

Having successfully completed the project our client said "you really do look after our money and treat it as if it is your own". A compliment and ethos we apply to all our projects.

If you are a funder and require a safe pair of hands to entrust your finances on a project or a developer struggling with the requirements from a funder, please give us a call on 0203 397 7444 or 01622 535505.