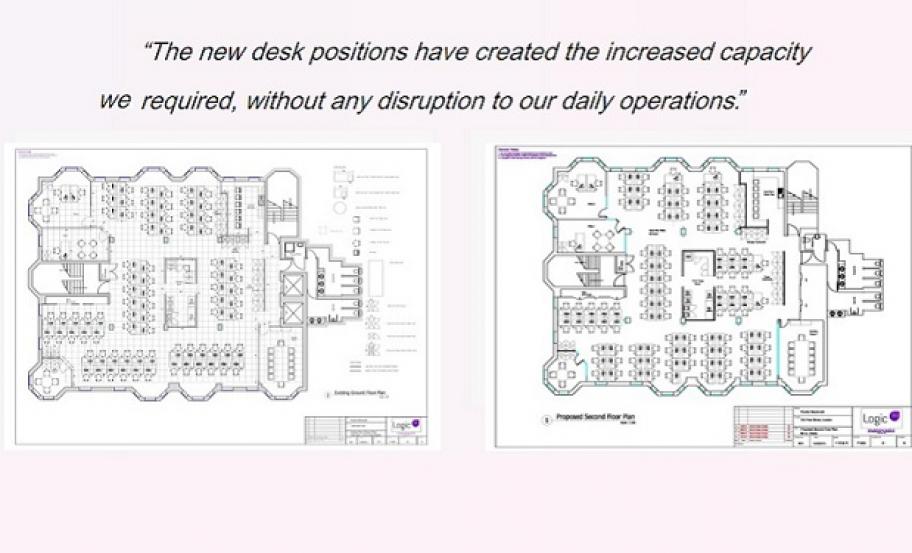 Workspace Optimisation, Mayfair, London
An existing client within Mayfair, London, required an additional 20 workstations due to business growth. Faced with the potential of taking new space elsewhere and lease end dates not aligning with their current space, they approached Logic PM. To download the PDF of this case study, please click the 'download file' button to the right.
As part of our service we rationalised the existing layout and our in-house designers optimised the workstation layout for their current office taking the current occupation level from 78 to 99.
We undertook the management of building control, material and sub-contractor procurement and over a period of weekends managed the changeover to the space. The works were priced and scheduled to complete over 3 weekends, but though our planning and careful management the project was completed in 2. The financial benefit for reducing the works by 1 weekend was also passed back to the client, saving over £4,000 against the project budget.
The client said in their testimonial letter: "The new desk positions have created the increased capacity we required, without any disruption to our daily operations."
Click here to download this Workspace Optimisation Case Study