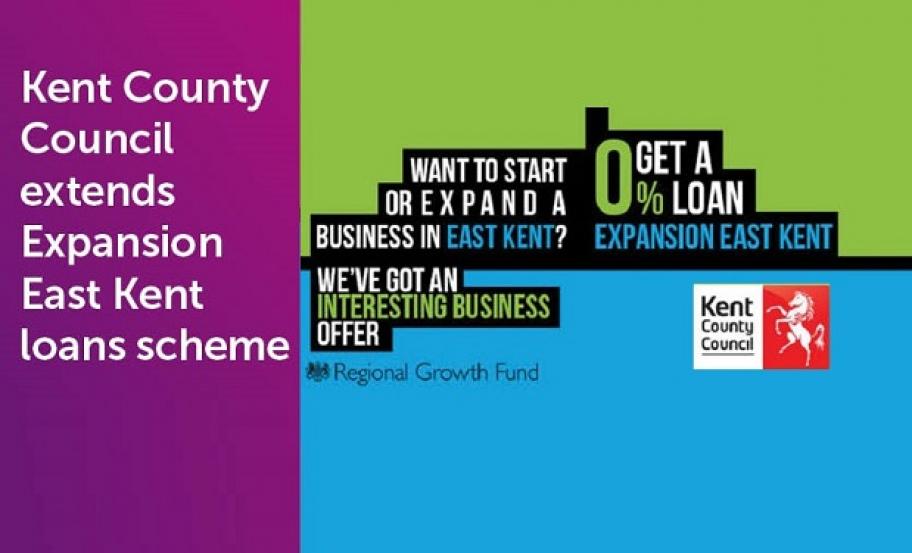 KCC Extends Growth Loans Scheme in East Kent
A growing number of small businesses in the Ashford area are now set to benefit from Expansion East Kent loans of £2,000 to £50,000. The Expansion East Kent loans scheme, which offers 0% loans to growing businesses, has been in place in Folkestone, Canterbury, Dover and Thanet since 2012 but has only recently been extended to include Ashford.
The scheme has made more than £20 million of funding available to companies in East Kent and there is still an additional £15 million of funding available. Kent County Council Regional Growth Fund Manager, Jacqui Ward, stated that "Expansion East Kent welcomes Ashford to the scheme and looks forward to awarding loans to companies in Ashford to create additional jobs in the area."
Councillor Gerry Clarkson of Ashford Borough Council added "this is fantastic news for businesses in the Ashford borough who have plans to expand and employ more people." He continued to say that he would "encourage local businesses to take up this wonderful opportunity." Eligibility criteria include the following:
Trading for less than 6 years
Sole trader, limited company, partnership or not-for-profit organisation
Located or looking to locate in Ashford, Dover, Thanet, Canterbury or Shepway
Looking to create or safeguard jobs in Ashford, Dover, Thanet, Canterbury or Shepway
Less than 50 employees
With traditional funding routes such as bank loans becoming increasingly expensive and difficult to secure, it is great to see schemes like the Expansion East Kent loans performing so well in developing local businesses. If you believe that your business could benefit from a 0% expansion loan, there are a number of schemes in place across Kent which can help you reach your potential.
At Logic PM, we are fully behind these schemes and happy to offer our assistance in providing plans, feasibility studies and other supporting materials to help you secure your loan and plan your business growth. Through our partnership with Locate in Kent, we are also knowledgeable about how to go about applying for these loans. Contact us today on 0203 397744 or email [email protected] to find out more about how we can help you.